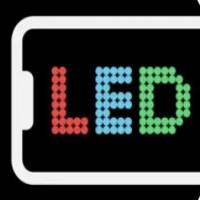 Ledio - Light Up Your Life with Led Banner App
Rating: 0.00 (Votes: 0)
The Led Banner App is an excellent application used to create colorful signs and running LED words, which can help light up your brand and life.
Led Banner App: The Perfect Tool for Illuminating Your Life
Are you looking to create colorful signs and running LED words that will capture the attention of passers-by? The Led Banner App is the perfect tool for you!
Led Banner is a user-friendly app that enables you to create personalized color signs and running LED words with just a few clicks. It features a wide range of colors, fonts, and backgrounds that you can use to make your sign or words more attractive.
What is Led Banner?
Led Banner is a mobile application that allows users to create their customized signs and running LED words quickly. This app is an innovative tool that helps individuals and businesses to create colorful signs that are eye-catching and easy to read.
Using the Led Banner app, you can create signs for various purposes. Whether you want to create a sign to promote a sale or a special offer, or you need something to advertise your business, the Led Banner app can get the job done.
Features of the Led Banner App
The Led Banner app has several features that make it both functional and easy to use. Here are some of the features that make this app stand out.
1. Multi-Color Options
One of the most exciting features of Led Banner is its many color options. This app provides a broad range of color options that can help make your sign or words stand out. You can choose from red, blue, green, yellow, and many more colors.
2. Multiple Fonts
Like the color options, you can choose from multiple fonts for your signs and words. There are several options to choose from, including bold fonts, cursive, and other artistic designs.
3. Background Selection
The backgrounds available on the app are just as important as the fonts and colors. Led Banner offers a broad range of backgrounds depending on your preference, such as stars, flowers, and many other abstract designs.
4. Save and Share
You can easily save your creations on the app for future use. You can also share them on social media platforms like Facebook or Twitter. This is an excellent way to advertise your business or invite people to your event.
Conclusion
Led Banner is a fantastic application for those looking to make signs and running LED words easily. Its multi-color options, multiple fonts, background selection, and sharing possibilities make it a useful and resourceful app for any individuals and businesses who want to stand out.
In conclusion, if you are looking for a fun and easy way to create LED signs and running words that will grab the attention of people, Led Banner is the perfect tool for you. So why not download it today and start creating your very own LED banners!
Based on 0 Votes and 0 User Reviews
Other Apps in This Category